After a day of hard work there is nothing more relaxing than taking a bath. You forget the world around you, dive into the hot water and calm down letting the rest of the world go by. To me, the actual city of Bath is exactly that: A place to relax and see my life from a new angle. Bath is a beautiful city in the South of England, where time seems to stand still.
Here are five reasons why you, too should visit this truly ROMANtic place.
1. The scent of soap
Bath is the only place around the entire UK that has a natural hot water spring. The Romans built a beautiful bath around this spring and believed it to have healing powers. Till this day everything in the city seems to evolve around  bathing culture. Strolling through the busy streets the scent of soap lies in the air. Bath is full of lovely little soapstores and perfumeries – you can't help but feeling fresh and clean here!
2. The view
Just like its big Italian sister Rome, the city of Bath was built on seven hills. The climb can get rough but is always worth it since you get a stunning and unique view on the sandstone buildings which certainly is worth the hike!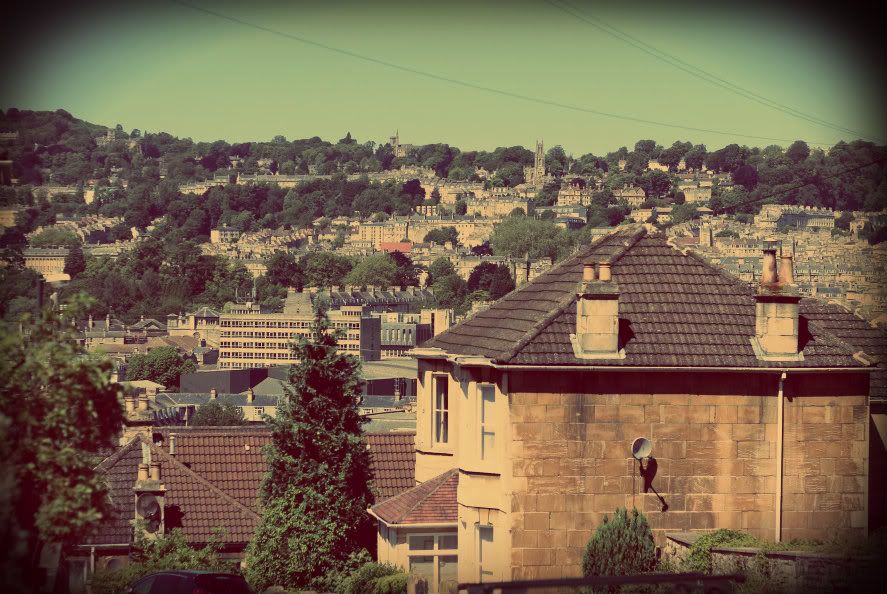 3. Mr. B's Emporium of Reading Delights
Wherever I travel, I have to check out as many bookstores as I possibly can. In a hidden back street of the city centre I found the most beautiful bookstore I have ever seen. Mr. B's is just a lovely place with a very good travel section where I could spend hours exploring.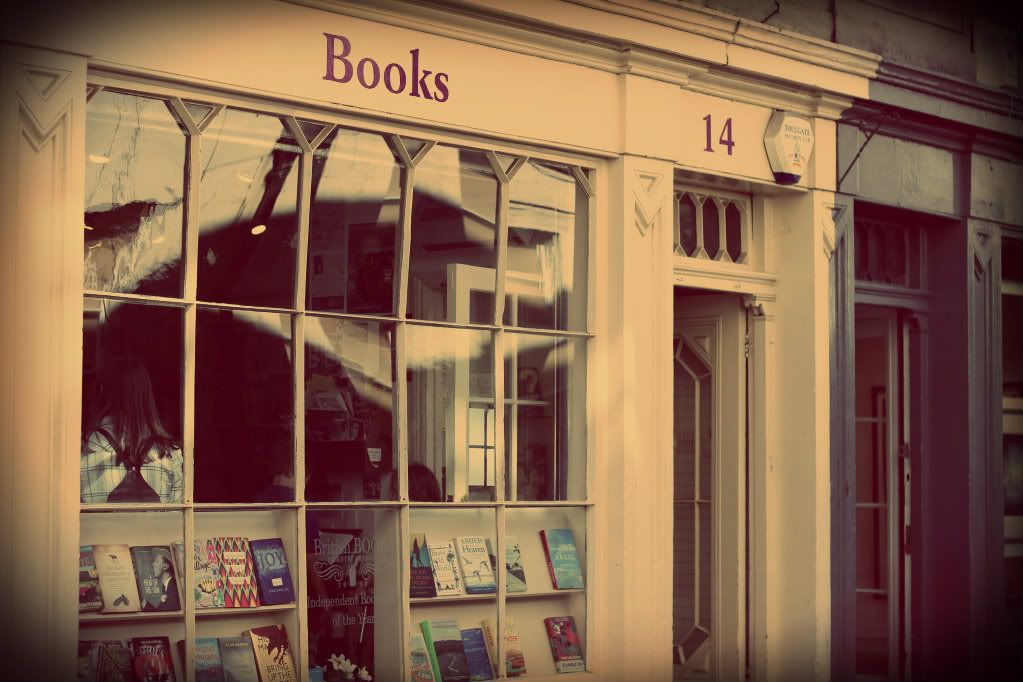 4. Jane Austen
Did you know that Bath was home of Jane Austen for six years? When she was 25 years old, just as I am now, she moved to the spa town with her family and – apparently – hated it! Jane was a country-girl and the buzz of the city didn't stimulate her creativity a lot. Nonetheless, it was in the city of Bath where she observed society and learned about the human nature, which helped her to create those lovable characters known till this very day.
picture via www.mollands.net
5. The Crescent
On a warm summer's day it is hard to believe you are not in Tuscany but in the middle of England! The English – true to form – can't seem to believe their luck, either. During the summer months you can overhear conversations on every corner of people complaining about the heat. Traditionally, on a hot day like this the people from Bath meet at the crescent overlooking the city to hang out, exchange stories and eat lots of Italian Gelato… maybe this is Italy after all!